Los Angeles Party Bus Services
We are the party bus providers in Los Angeles to make you enjoy your evening or night on a town with your friends or family members to celebrate your special events with a bar and music. For giving you full support to arrange and enjoy a night out party, we have different type of services in Los Angeles.Please check out our services for your special events or give us a call at 800-546-6966 to speak with live representative.
Prom Services
Prom night is one of the most important events of your life. Therefore, this must be a well-organized and enjoyable one with your friends. But, having a good place to party till you get to your prom dance would be a difficult for the high school students. So, we offer party bus in Los Angeles for the prom night to enjoy their night safely and nicely. Just think you will have the full environment to enjoy the night with rock song and a bar full of drinks. So, start your party earlier with a party bus to have different experiences of celebrating your night.
Wedding Services
If it comes to wedding arrangement, our party bus would be a great idea to hire and have a successful wedding party. We have different wedding themed buses for the people, and, the bus condition can easily give a fresh feeling to the guests. Moreover, you can also hire a Limo bus in LA if your guest number is not too much. In addition, wedding party bus means you will have all arrangements for your wedding like soft drinks for guests, a cool environment for guest with good music.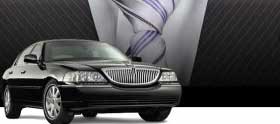 Corporate transportation
Avoid any type of problem of booking for restaurants of hotels for arranging a corporate event of your business. Why don't you think of a limo service for your corporate event? We have limo buses for corporate events that can provide you good facility for the event. Just imagine; the bus is going everyone's home who would join the event, take them into the bus and park somewhere to start the event. This could be a product launch of your business or a free seminar on any special day.
Bachelor party service
Enjoy your bachelor and bachelorette party on wheel because it's safe, secure and offer you to partying at any time. No problem of accommodation and facility arrangements because our bachelor and bachelorette party buses have everything that you need. You want rock music? Or, DJ? We will arrange the music side along with soft drinks for the party. Generally, the buses are suitable for 30+ people or less, comfortable with sofas and drinks.
Winery tour service
Do your friends or colleagues like to drink glasses of wines? Then, why don't you arrange a winery tour service with your friends or office colleagues? If you add a tour offer with the wine bottles, it would be great for the attendees too! We also have winery tour service party buses to tour around the Los Angeles city. This type of tour could be great if you are on vacation with your friends and want to have a nice view of LA City.
Birthday limo services
Do you want to give a party on the occasion of your upcoming birthday and have not got any perfect place to arrange it? No more fear, because we have the finest LA party buses for arranging and celebrating birthday. Your guest attended and celebrated birthday parties in many restaurants, but, hardly celebrated it on wheels. Therefore, this would be a warm and unique invitation to pick the guests from their home to the party. Isn't it great to feel your guests, a real place to enjoy as soon as they get into the bus!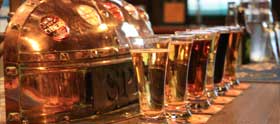 Brewery tour services
Our small limo bus also provides brewery tour services. Just imagine, you have a variety of drinks in front of you, and, you just need to turn on the tap to fill your glass, how do you feel? Of course, this is the right facility for the wine and drink lovers. Therefore, you would have a nice tour with glass of wine to LA if you are in traveling. Sure the headcount for the tour and rent a brewery tour party bus accordingly from our company.
Night on the town service
Enjoying a night club on bars and nightclubs is very common affair in LA. But, don't you bore of spending nights on different nightclubs every night? Then, you need some changes and we will change the experience and level of enjoyment with our LA party buses with full of music and soft drinks as well as breweries. Our luxurious buses are highly accommodated according to the demand and budget of yours. Therefore, hire the night on the town party bus now and enjoy your night on wheels.
Airport transportation
If your business clients coming from abroad, then, you must arrange an extra-ordinary way to welcome them. Why don't you rent a party bus with a bar to present them a warm welcome? We, the Los Angeles party bus transportation company are also providing airport transportation party buses to the client. Our airport transportation party buses are business class to the business persons as well as place to keep your bags safe. Our bus and limos can entertain your guests as well as a smooth tour to the hotel.